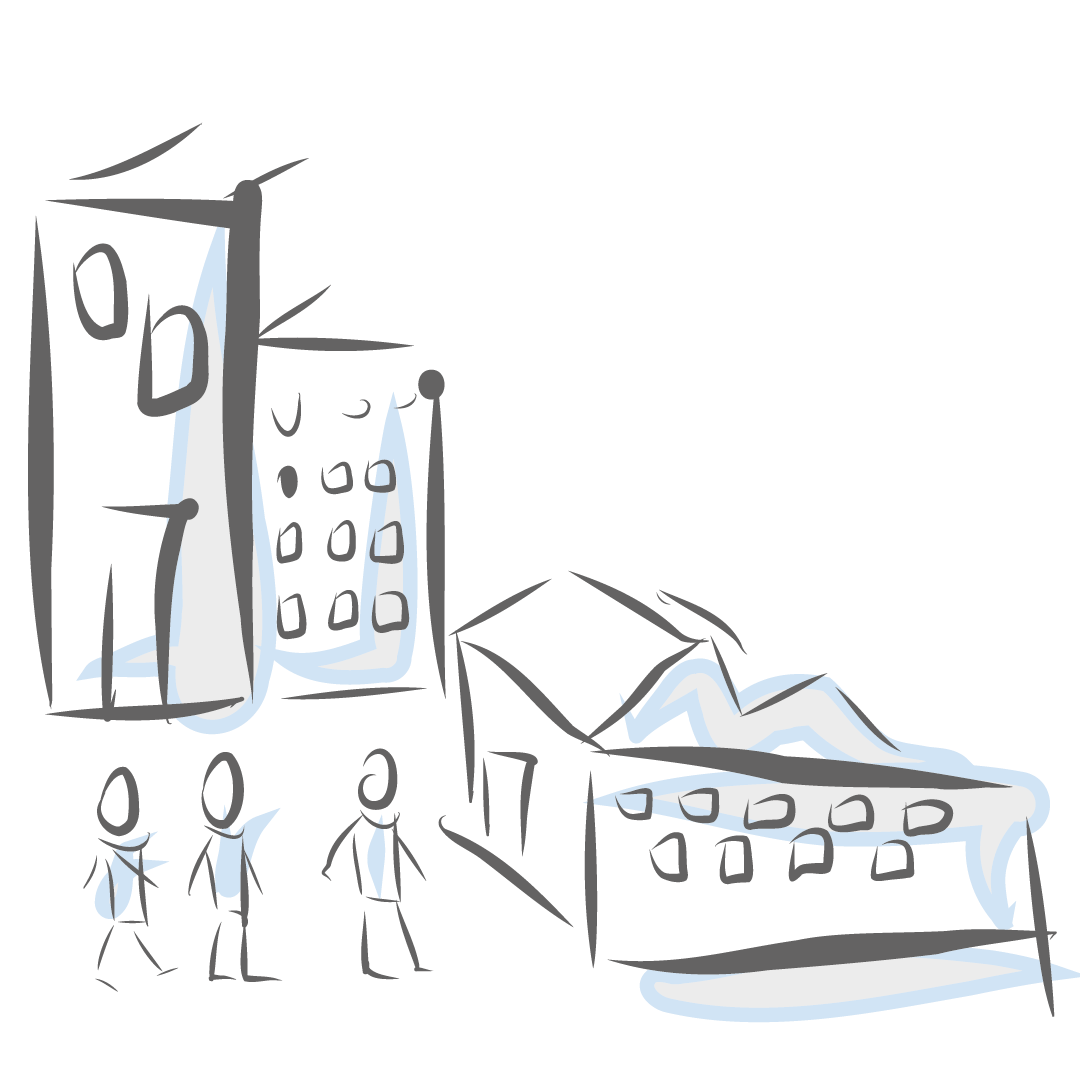 ORGANSATION LEVEL
With our analysis and consulting services, we support organisations in the establishment and further development of their health management and health promotion.
To this end, we analyse the status quo, develop mission statements, structures and key figures, design health concepts and health communication and organise the cooperation of all those involved.
TEAMS LEVEL
With an active design of health-promoting working conditions and a common understanding of good cooperation, we strengthen teams in developing their health potential.
In this way, we create the basis for healthy interactions, e.g. through healthy leadership, job crafting, team workshops and team events, etc.
EMPLOYEE LEVEL
With modular services from our specialist departments, campaigns on core topics of workplace health promotion and exciting products, we create real added value.
We support employees in health promotion, e.g. via health days, online tools, starter sets, impulse videos, health campaigns etc.
YOUR CONTACT INSIDE
Do you have questions about our services? Get in touch with us!
SERVICE CATALOGUE
You would like a more detailed insight into our services? Then download the matching service catalogues here now.
OUR FOCUS TOPICS
Healthy companies are created through change. That is why we keep a close eye on current developments and trends in the world of work. With the help of our focus topics, we succeed in accompanying these challenges of the working world and in setting important impulses for health. Therefore, in addition to our established services, we also offer specific services for various focus topics.
DESTIGMATISING MENTAL ILLNESSES
Mental illnesses are stigmatised and a taboo – also (or perhaps especially) in the workplace environment. Yet mental illnesses are the second most common cause of sick leave, cause the longest absence from work and are the main reason for early retirement.
So it is time to take action! It is important to create an environment in organisations where not only mental health but also mental illness is discussed.
We want to
support healthy employees in a preventive way
improve the situation for those affected
make it easier for everyone involved to deal with this issue
NEW WORK
The change in the world of work, away from "old work" and toward New Work, poses new challenges for companies, employees and teams.
Internal health management can take on different roles – from pure observer to proactive (co-)designer of this new working world. We illuminate the topic from a strategic perspective and show what added value internal health management can create in the context of transformation (e.g., through the design of healthy working conditions and health guidelines).
In addition, numerous opportunities and scope for action arise for employees and teams – but also uncertainties regarding the roles, responsibilities and framework conditions in which New Work takes place.
This is precisely where we come in with various measures: From building important self-management skills (e.g. healthy self-leadership & boundaries), to dealing with uncertainties and stressful emotions, to shaping the framework for good and healthy work at team level (e.g. through approaches from job crafting and positive psychology).
In this way, we help employees and teams to make meaningful use of the newly emerging scope for action and to make the working world not only different, but above all better.