Our Headquarter in Munich's Luisenstraße offers everything we need for our daily work. With our own photo and video studio, desk workstations, workshop and meeting rooms, as well as break and after-work areas, it forms our home base for successful work – both within the team and with our clients.
Since October 2020, we have also been at home with a second location in Düsseldorf's beautiful Tannenstraße. It allows us to be close to our clients in North Rhine-Westphalia and the west of Germany.
In addition, the advantages of digital collaboration and our network of consultants in the DACH region enable us to work closely and trustfully across (German) national borders – in both German and English.
YOUR BENEFITS WITH US
Why organisations become our customers:
meet you where you are at the moment.
focus on linking counselling and intervention.
combine analogue and digital in the way that fits best for you.
WE
continue to further develop together as we work together over the years.
are eligible for funding with our services in accordance with the prevention guidelines.
have a convincing price-performance ratio through a mix of individual and standard services.
OUR VISION
A world where work and health are mutually empowering.
We support organisations in creating a healthy organisational culture. Why? Because we are convinced that everyone benefits when work and health empower each other. This is how we become real partners of healthy companies on their way to a successful future.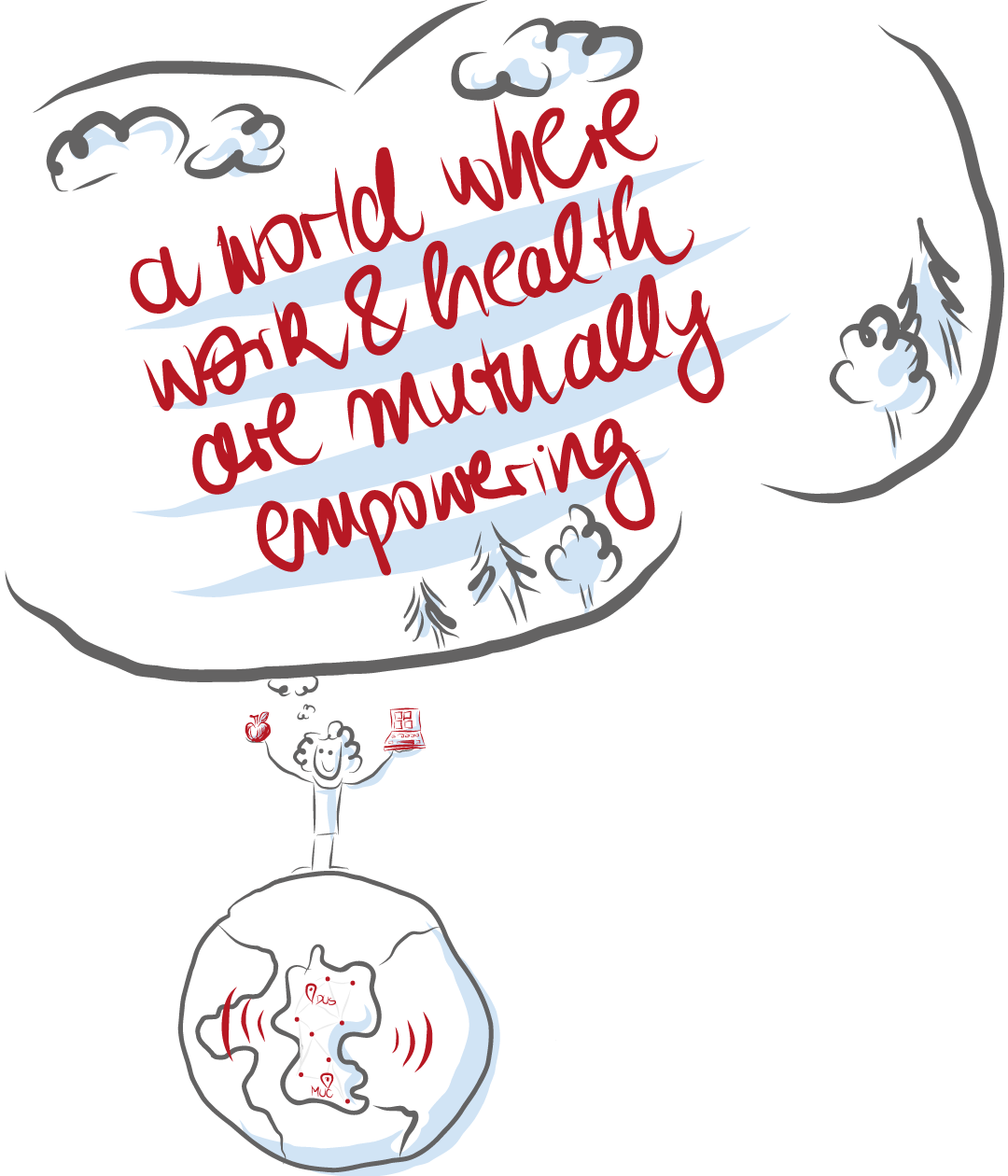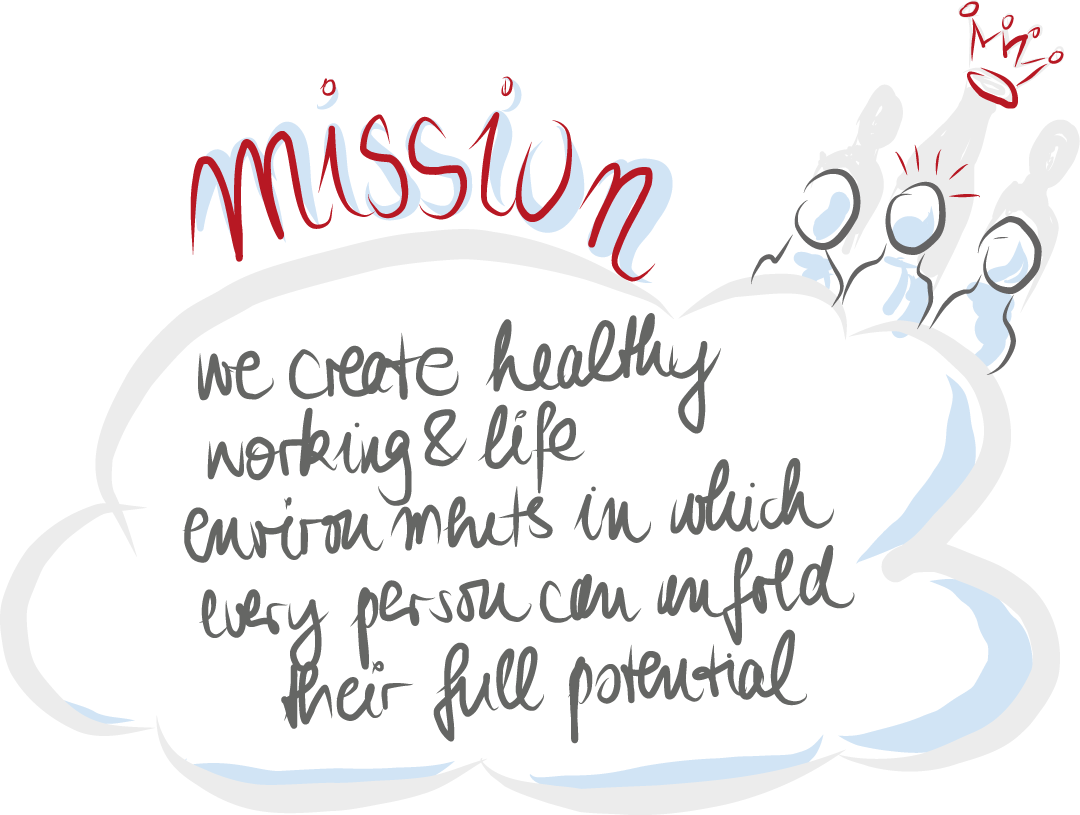 OUR MISSION
We create healthy working & life environments in which every person can unfold their full potential.
OUR VALUES
You can rely on that:
We create health holistically and think ahead – dynamically, soundly, close to everyday life.
We create the breeding ground for healthy further development and accompany it sustainably.
In doing so, we are authentic and responsible in our actions and decisions.
We can trust each other at all levels, value the cooperation and use our freedom for development.